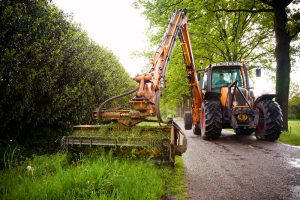 Benefits of Fecon Excavator Mulchers
Fecon machines are without a doubt some of the top rated machines in the market. That is because of the many benefits that they come with. In fact, if you look at some of the widely researched brands in the market, Fecon features among the top performing. The company has also released a number of models that are doing very well in the market.
One of the highly demanded machines is the Fecon excavator mulcher. This a powerful mulching machine that has its prime mover being the excavator. The machine is widely popular with both contractors and domestic users. Some of the common known Fecon excavator mulchers are the BULL HOG FMX. But why are these machines popular in the market? Well, here are some of the reason why many are going for these machines.
Versatility in Use
Fecon excavator mulchers are some of the most versatile mulching that you will find in the market as of now. They are the kind of machines that you can use for a bunch of mulching and still deliver incredibly high results. One thing that makes extremely versatile us that they can be used for the most difficult mulching conditions with a lot of ease. If you want clear bushes along the highway or on top of a pipeline that would be risky to add a lot of weight. In such cases, then a Fecon excavator mulcher is a perfect choice. They can also be used to mulch sloppy areas that requires reaching rather than the mulching driving in there.
Ease of Use
The ease of use is another reason why you should invest in Fecon excavator mulcher. Although they are a little bit complex compared to skid steers, they are very easy to use. The make the clearing of bushes and trees as well as other thick vegetation very easy. Do you know that Fecon excavator mulcher can start mulching trees from the top? Well, that's true. With these machines, you will be able to clear large trees with a lot of ease. That is why they are more in forestry mulching.
Excellent Durable
If you want to buy something that will give you value for money due to extensive lifespan, then Fecon excavator mulcher id what you need. Some of the models such as BULL HOG FMX are known to be rugged design, and that is why they offer excellent durable features. They are the kind of machines that will give you value for money