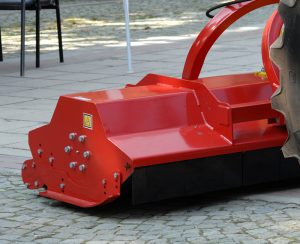 What You Need to Maintain Your FAE Mulcher in Perfect Condition
Having your FAE mulcher machine maintained in a perfect condition is one of the major things users to consider. However, how to maintain the equipment in a condition is one of the most challenging things. For most users, especially the newbies, it is usually very difficult to achieve that. However, it is never that difficult to get right especially if you are a newbie.
If you are using an FAE machine, we are providing you with tips on how to get the most out of your machine. Here are key tips that you should do to maintain the FAE mulcher in a perfect condition:
Buy a Good Machine
The first thing should be the quality of the machine that you invest in. You must always have the best quality machine because, without quality, all the attempts to maintain the machine in good condition will be in vain. Make sure that the machine that you are investing is from a reputable manufacturer. FAE is one of the reputable mulching machine manufacturers. However, we almost recommend that you go the brand new FAE mulcher or one that has been refurbished by the company.
Maintain Wear Parts Quality
One of the biggest reasons why you might find it difficult to maintain your FAE mulcher in the best condition possible is due to the quality of wear parts. You must ensure that the quality of the cutter tools is maintained if you want to get the most out of your machine. Make sure that you FAE mulcher teeth are of the best quality. The most important thing that you need to check out is the quality of the material that has been used for the construction. If you are clearing tough vegetation, get alloy steel, and tungsten carbide tipped teeth. That is how you will be able to maintain your mulcher machine is the best condition.
Keep FAE mulcher Teeth Sharp
One other thing that you need to consider is the condition of the cutter tools since it determines the over the overall condition of the machine. If your FAE mulcher teeth are not in good condition, then you will find it difficult for the mulching machine to operate optimally hence the productivity. That is because they are the main cutting parts. That is why it recommended that you keep you mulcher teeth sharp for your machine to be maintained in the right conditions.