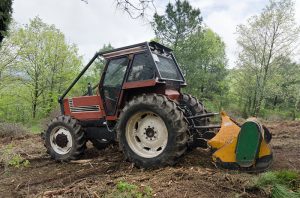 How to select the right wear parts for Ahwi mulcher
If you have used your Ahwi mulcher for a while, the next thing you need you to do is to replace the old parts with new ones. The wear parts are always the most affected whenever the machine is getting old. Therefore, these are the parts that you need to think about replacing as your mulching machine gets ages.
There are several things that you need to consider when it comes to selecting wear parts for Ahwi mulcher. These are things that will help you get the most out of your parts as well as the machine. If you are planning to buy replacement parts for you Ahwi mulcher, this is what you need to look out for:
Quality of Tools
One of the crucial things that you need to consider is the quality of wear parts. This is the supreme feature that makes a perfect wear part for any machine. There are several factors that make perfect quality tools and that is what you should be looking for. One of the most crucial factors is the quality of the material that has been used for the construction of tools. You must ensure that only the best quality materials have been used for wear parts for Ahwi mulcher construction. If you are buying cutter tools, make sure that the tip of the teeth is tungsten carbide and the body is alloy steel.
Always Buy From Reputable Manufacturer
The thing that most buyers fail to get right is the kind of manufacturer that you buy from. There are types of manufacturers is in the market and not all of them can provide the quality you are looking for. For instance, you might need to buy from your original manufacturer or from a reputable aftermarket. The trick is to find out what other people are saying about the manufacturer or products. Always ensure that you are buying from a manufacturer who has built a good reputation.
Get The Size Correct
Another thing that you must get right is the size of the wear parts. Don't make a mistake of buying that are either large or small for your machine specification, check what the user manual that comes with the machine says about the parts you want to buy. That is how you ensure that your choice of wear parts for Ahwi mulcher is perfectly fitting your machine.