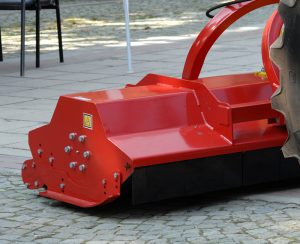 Why Buy CMT Mulcher Teeth for FAE Forestry Mulcher
There are many reasons why CMT Company has gained so much popularity since it started operation. But the most obvious one is that customers are getting liking their products. That's why they have been able to retain their original manufacturers and at the same time, gain more customers.
There are many reasons why you should consider buying from this company. In this article, we are going to provide some of the things that CMT has been doing differently in the market. Check out the following:
Good Grade Materials
Among the major things CMT has been able to do is working with the best quality materials in the market. That is what every machine user is looking for. The quality of the material is something that the CMT have very consistent with. The quality of materials used for the construction of the CMT tools is definitely the best in the market. However, all these qualities depend on the need of the customers. For example, if you need mulcher for tough conditions, you get one made from the highest grade of alloy steel and tungsten carbide. These are two superbly power metals that offer incredible properties such as high resistance to wear and abrasion. For the tungsten carbide, it also offers high resistance to impact, and thus, the ultra-durability features.
Advanced Technology
Another factor that has contributed to the high durability features of CMT mulcher teeth is technology. The company has invested in advanced technology that helps to enhance the quality of their mulcher teeth. Among the techniques is tungsten carbide hardening or hard facing. It is a technique used to harden mulcher teeth to improve its performance and longevity. In addition to that, tungsten coating helps to improve the hardness of the teeth. The company is also using hot and cold forging. All these techniques help to improve the tools' durability.
Powerful Tool Joints
For the mulcher teeth and other cutter tools, the major problem is breaking joints. It is a major problem with the low-quality tools, especially from some third party manufacturers. But CMT constructs tools with powerful joint made from brazing tungsten carbide technology. The technology forms a powerful joint that can withstand even the harshest conditions. That is why CMT FAE mulcher teeth can last for long without breaking. So, if you are looking to fit your FAE mulcher teeth with teeth that will last for a longer time, then you need to consider CMT. It is one of the reasons why they are popular